Evolve and Have Fun: Off-site 2023

What is the best part of working remotely - it's reuniting on-site 🤗
The superluminar team was finally meeting again on-site in the beautiful area of Tegernsee!
We couldn't have been more happy to combine both relaxation, but also work on our team structure and company alike in such a nice place!
Getting together again - Off-site 2023
In mid-September, the whole superluminar team joined Tegernsee area for an on-site meetup. Meeting regularly on-site gives us the opportunity to tighten the team bond, as this is not always possible in the way you would meet your colleagues at the coffee kitchen. Off-sites are a popular way to reunite remote teams. And since we changed to a full-remote company in 2020 it's a no-brainer that our team needs to reunite now and then.
Our off-site started on September 11 with everyone arriving in Tegernsee. You now might ask why not choose something closer to Hamburg? 🤔 It happened to be that during our off-site week the Community Day DACH took place, too. Given that some of the team were attending this amazing event, they had the benefit of relaxed travels with Munich being so close. Some people of the team were attending this amazing event, so they had more relaxing travels to Munich.
Arriving at our Hotel in Tegernsee, we were able to chat and unwind the day. Some of us were on the train ride for 10 hours! It was so nice to see all colleagues again, and even our colleague Joscha joined from Spain! Not only did we see each other again in real life, but we could also welcome our newest colleague, Kristina 🥳 It was such a pleasure to meet you in person finally!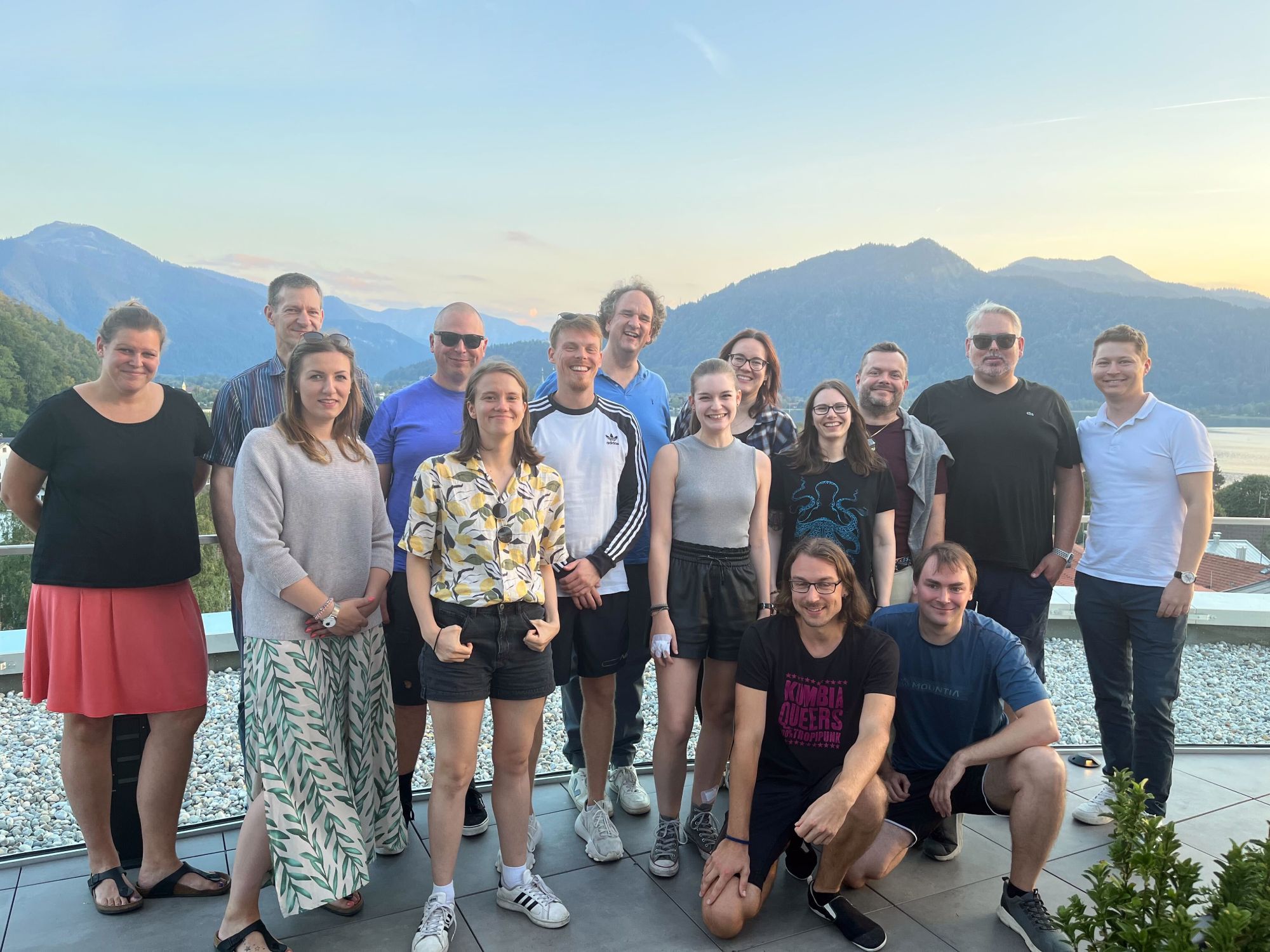 Work and Learn - what we've focused on?
Day 2 on September 12 was packed with collaborative work. Our off-sites focus on doing brain-work together. This year we focused on two main aspects:
What are technical topics we should focus on in the future
How can we improve the structure and process of our project management
As superluminar is growing, it is important to regularly do a check-in on the latest processes and how we can improve or alter them, to fit our costumer's needs as well as our own. Since GenAI is gaining more and more gaining attention, we tackled this on our off-site. We took a closer look into how we can approach GenAI and LLM for our customers. The outcome was, that we already gained some experience, but need to expand our knowledge to provide our customers the best consulting for their specific use case.
---
---
Refining our process and project management is a task which will always be a work-in-progress. Continuous enhancement, is one of the key aspects we want to emphasize at superluminar. It's important to review our processes regularly. We noticed that we can improve regarding our staffing decision and internal project overviews, which leads into having a good overview of skills of our colleagues. A process which comes naturally as a company grows.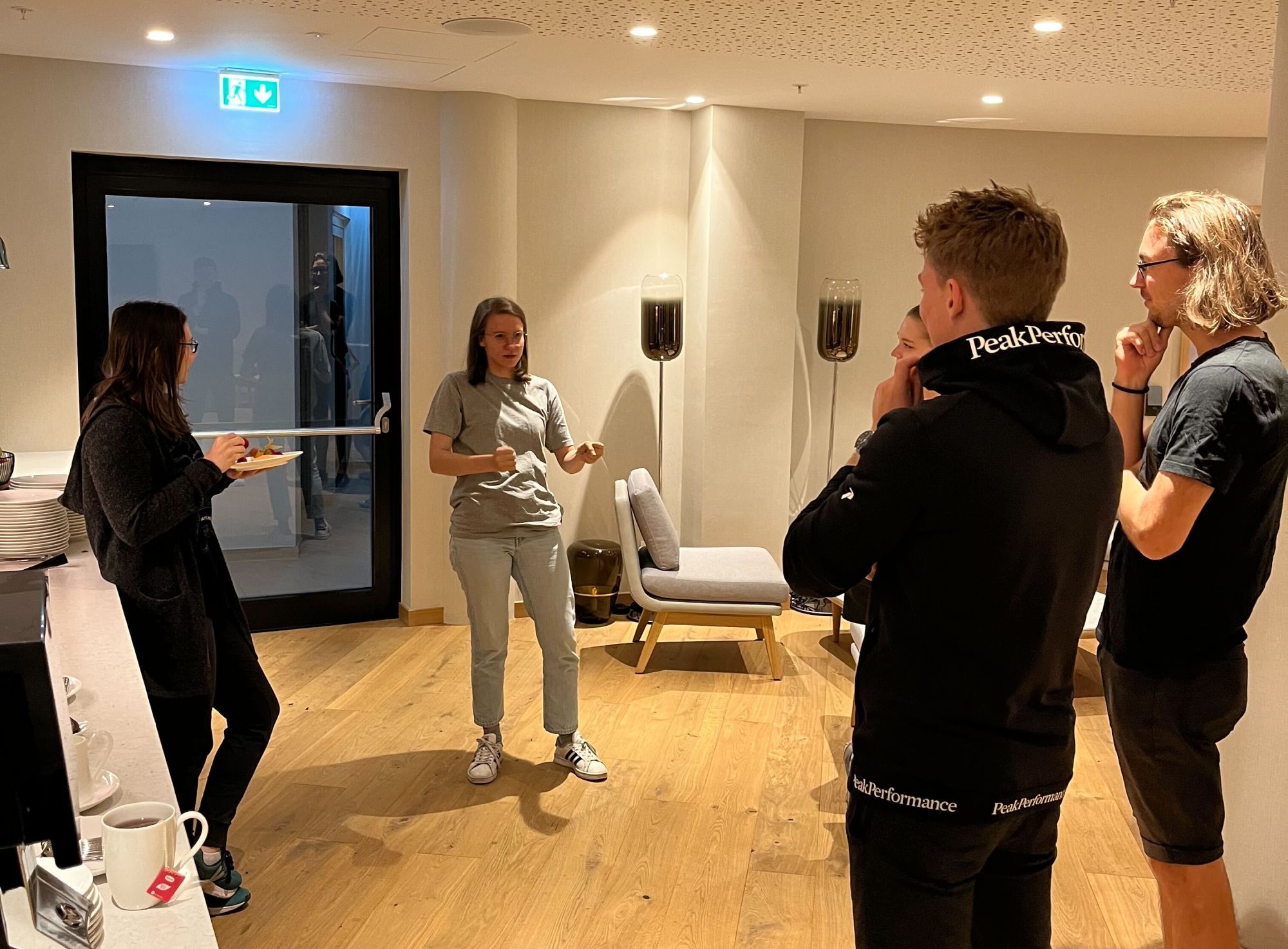 On September 13 - our last day - we used the first half of the day to work on other topics, which were brought up by the team during the last days. We worked on topics like, regular get-togethers in smaller groups, working towards English as main company language or improving the exchange of experience among our senior consultants and junior consultants alike.
See you next time 👋🏻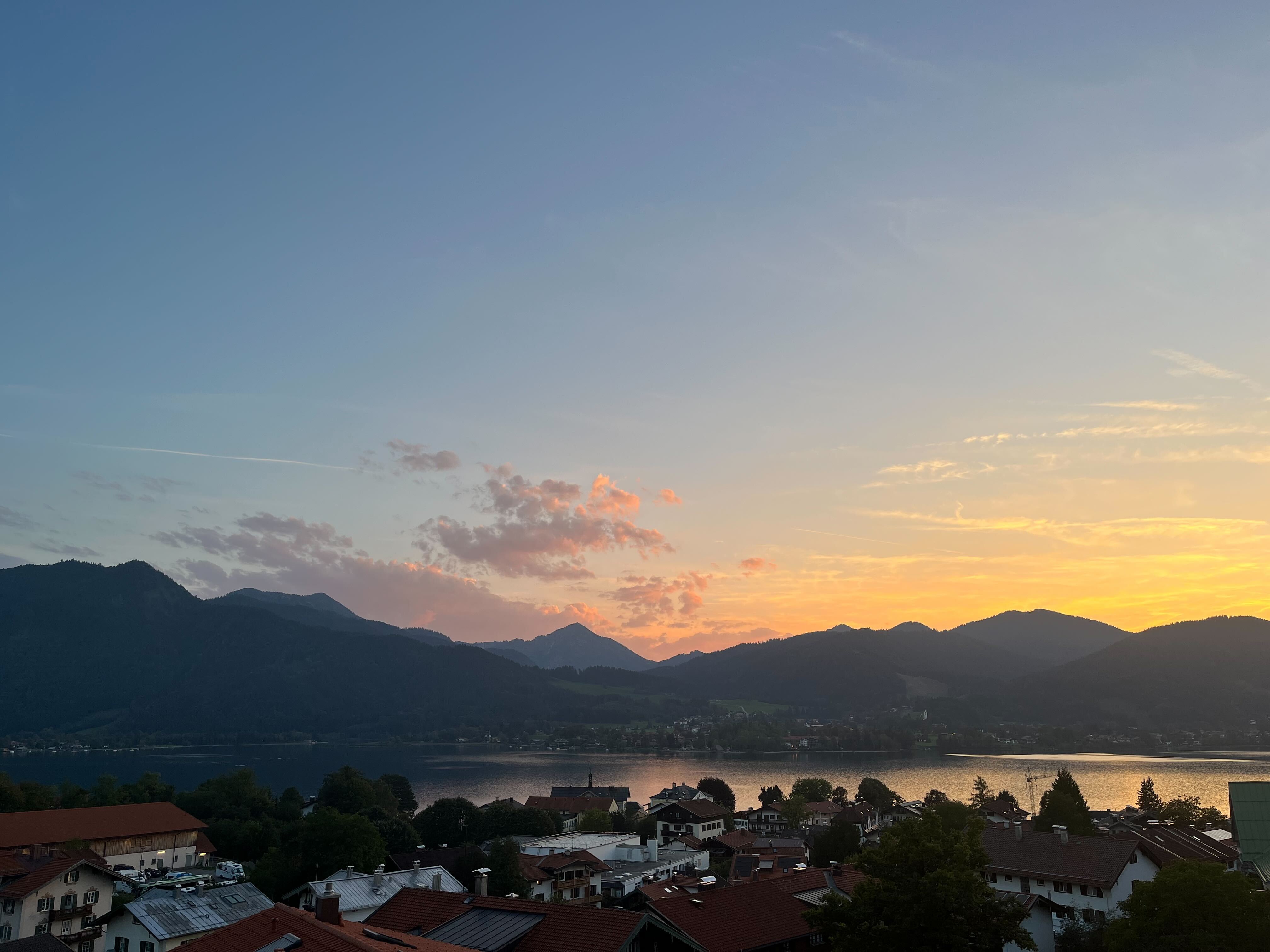 It was so much fun to get together again and to see how superluminar has evolved and continues to do so. The next on-site event is already approaching! See you again in December 🎄, teammates 👋🏻
Photos were taken by our team.